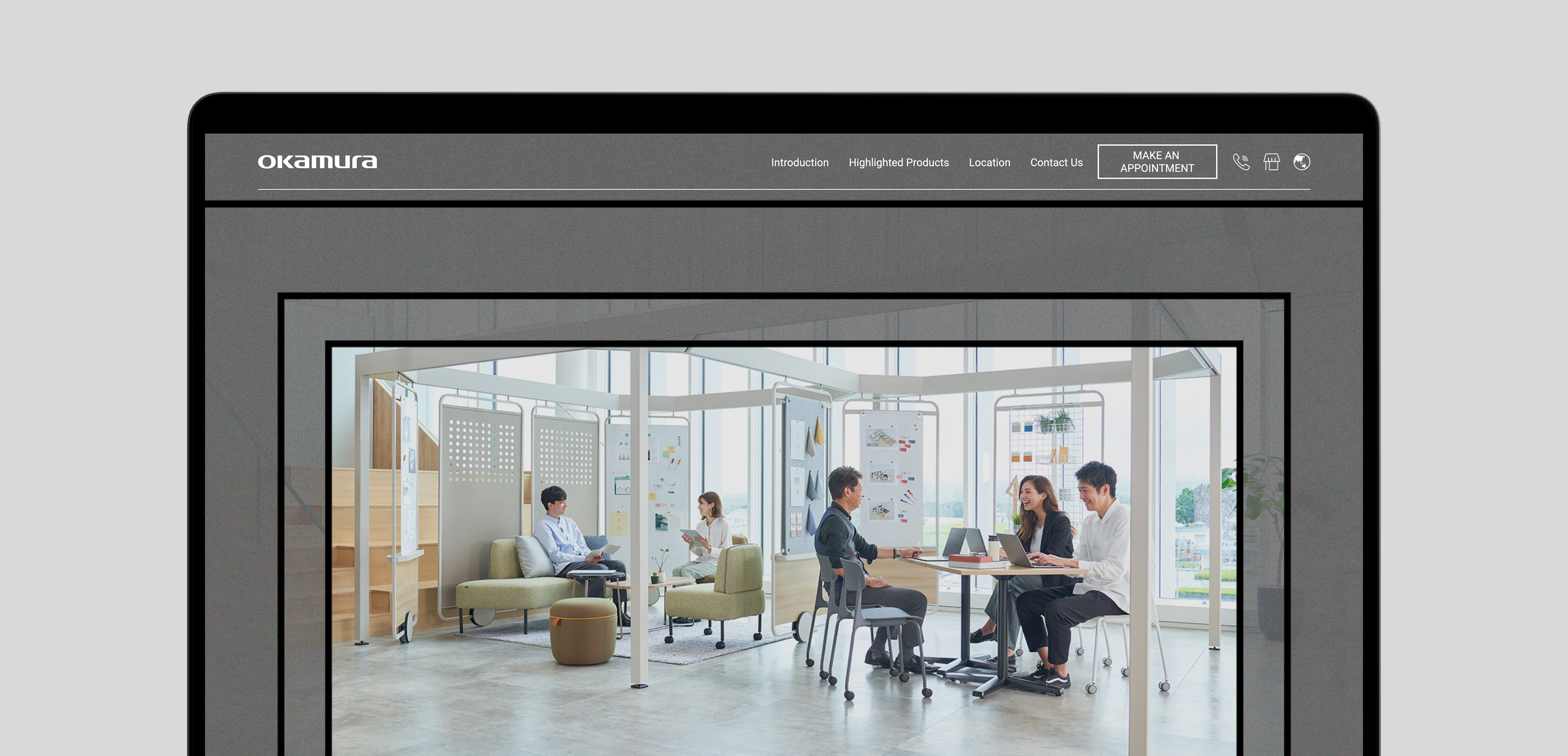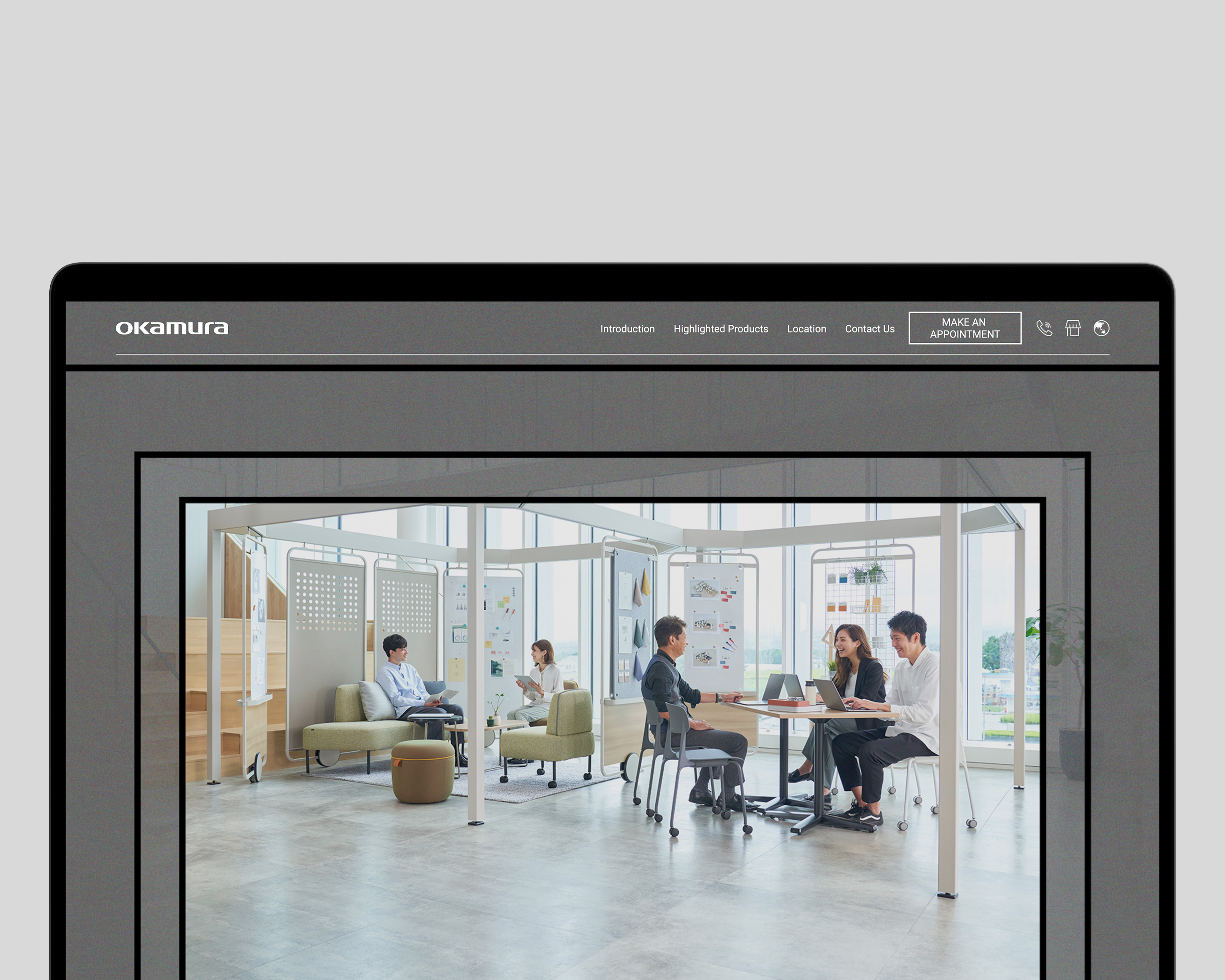 Cohesive & Immersive Website Experiences for Okamura
Okamura sought to exhibit their latest innovative furniture products at the NeoCon and Design Shanghai Conferences. They required a website design that would seamlessly reflect the modern and innovative nature of their products while also integrating with the exhibition's entrance design.
Launch
---
Service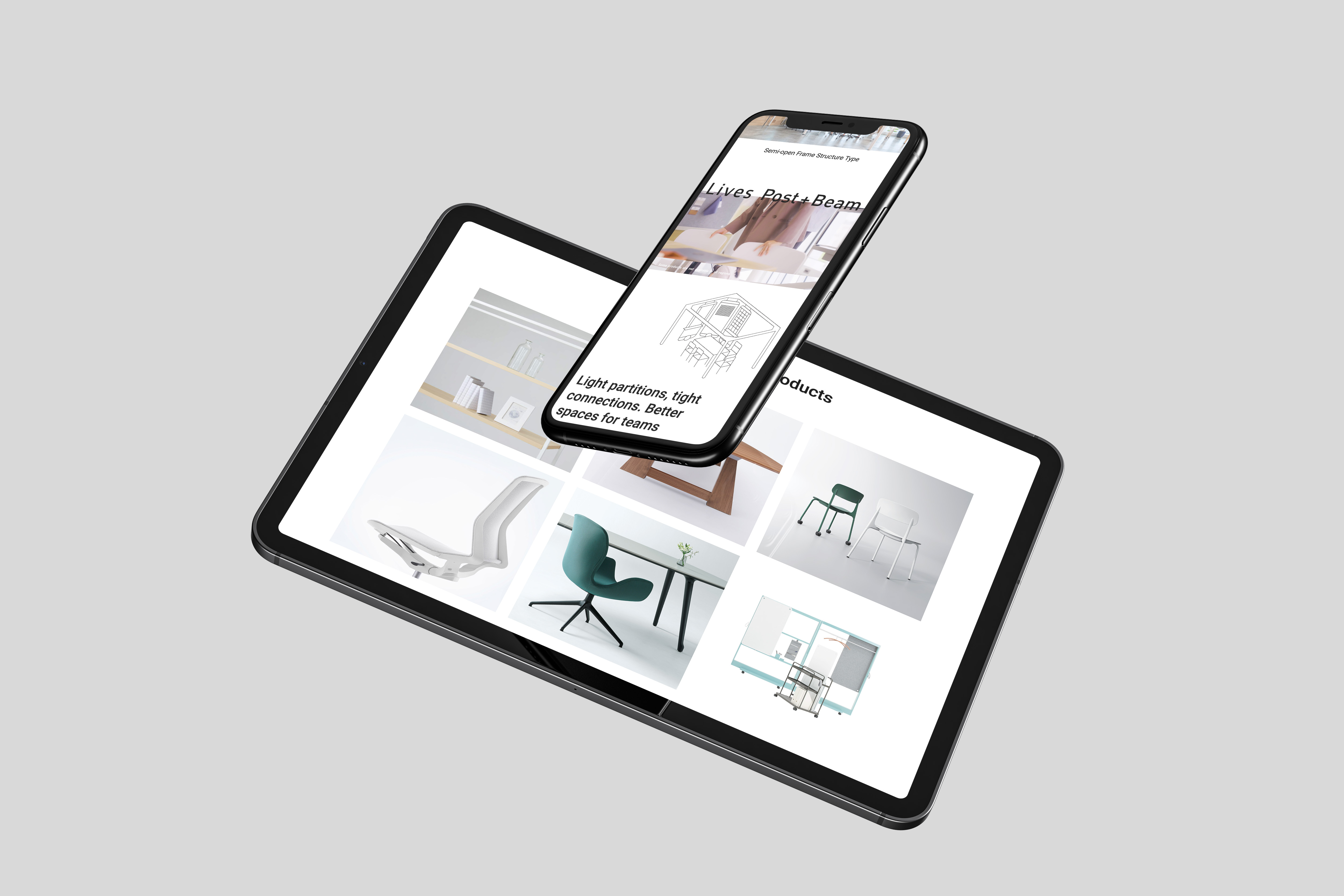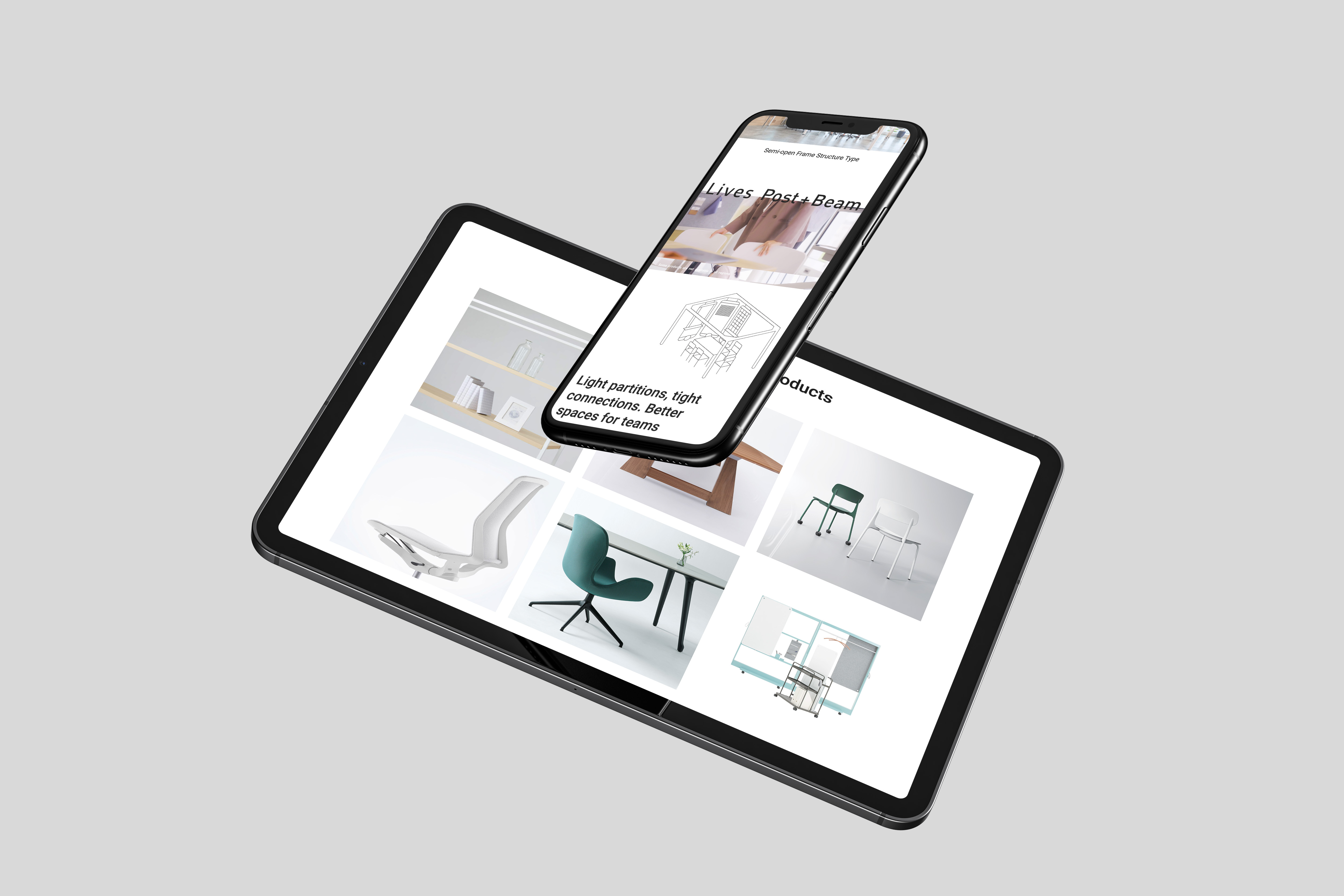 SOLUTION
Our team developed a one-page parallax website design for Okamura, featuring a navigating animation in the hero banner. This animation echoed the entrance design of the exhibition, creating a cohesive and immersive experience for visitors. The design was sleek, modern, and user-friendly, allowing visitors to easily browse the latest hero and highlighted products of Okamura.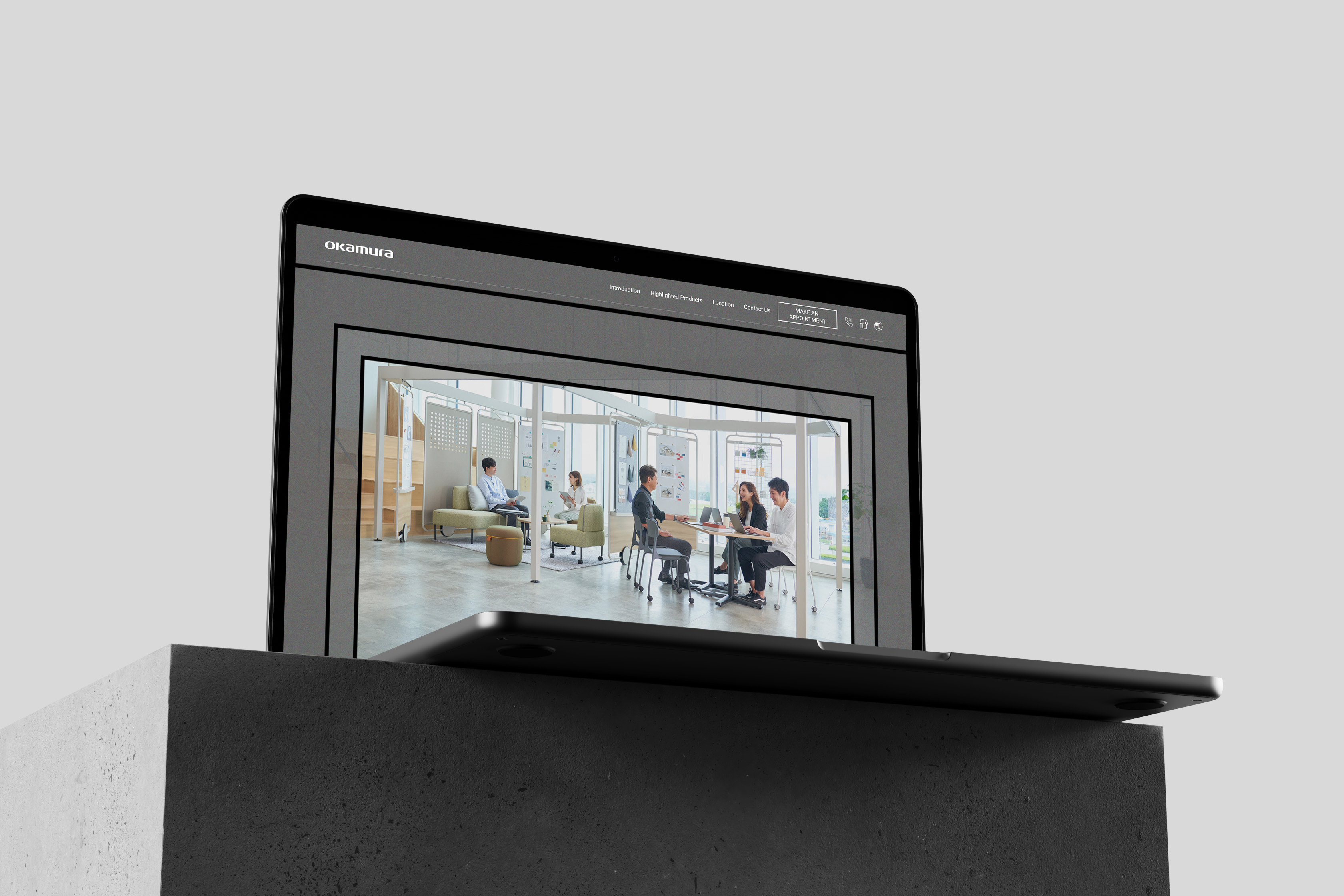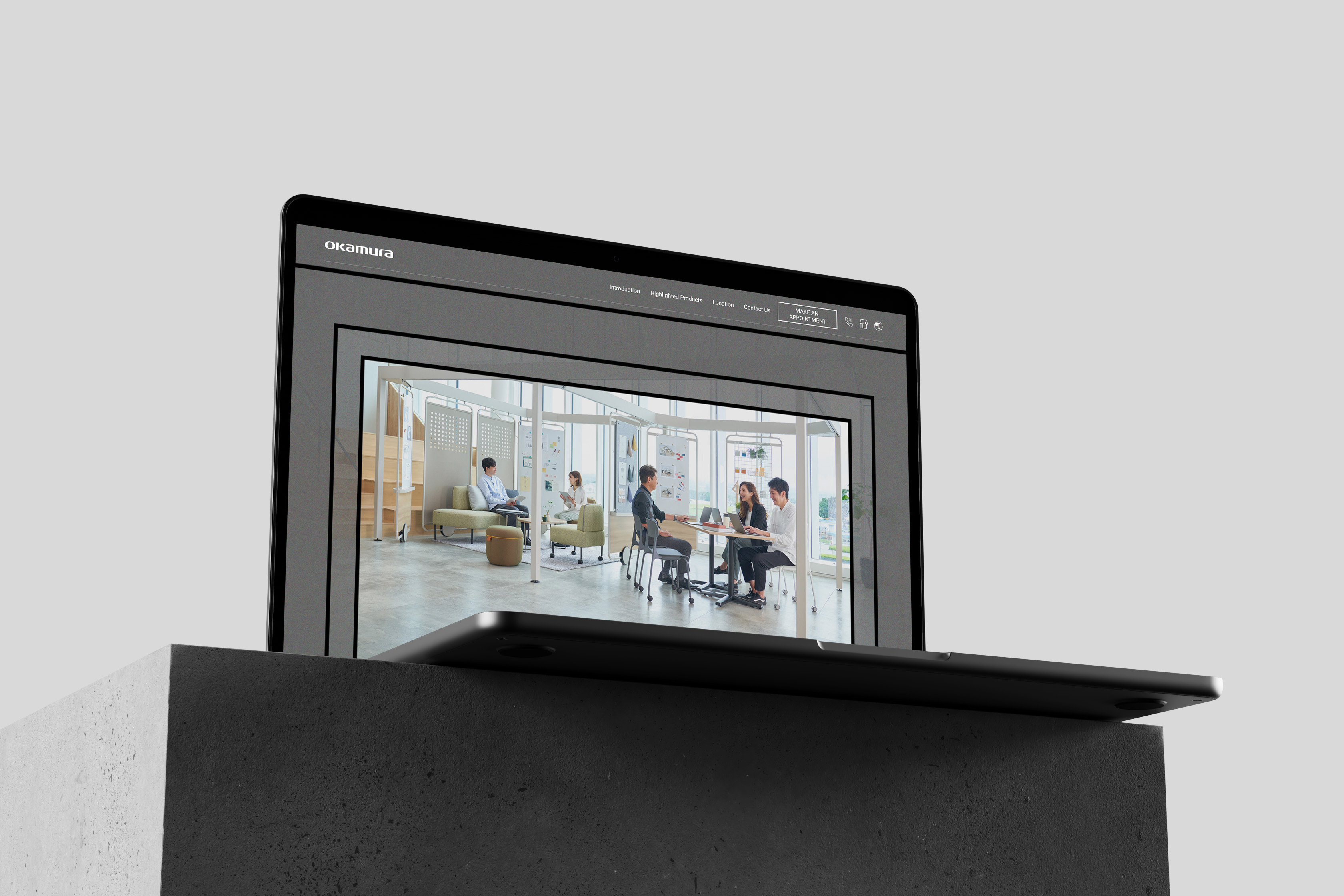 RESULT
The new website design was a resounding success at the conferences, with visitors praising its modern and innovative design. Okamura was able to showcase their latest products in an engaging and memorable way, allowing them to stand out from their competitors. In terms of website traffic, Okamura saw significant improvements year-over-year, with a 50% increase in visitors, a 34% increase in pageviews, and a 10% decrease in bounce rate. These impressive metrics demonstrate the effectiveness of the new website design in attracting and retaining visitors.